Natural cosmetic formulas designed by the Argan pioneer, enriched with values that make life more beautiful, day after day.
"La Maison de l'Argan" was founded in the early 2000s out of a passion for the Argan tree from Morocco. It was instrumental in the creation of the first independent Berber women's cooperatives and is known for its high quality and "uncompromising" argan products.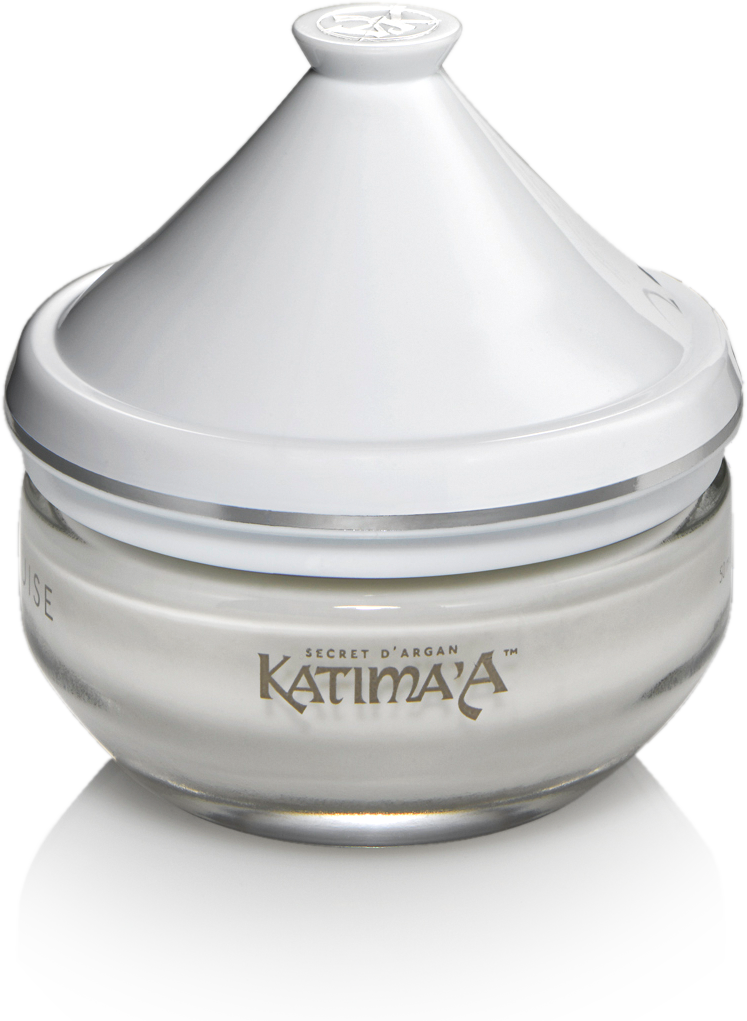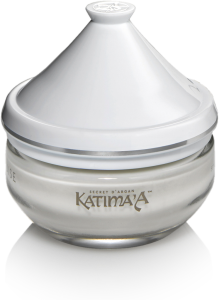 Density
Skin is replenished, more elastic and firmer, with improved thickness.
Youth
Reduced wrinkles, faded spots and a less vulnerable epidermis
Veil, erase
Deeply reduced marks and scars
Unify
A softened and subdued pigmentation
Illuminate
Clarity and luminosity of the skin
Throughout our lives, acne, dryness and wrinkles remind us to take care of our skin. But there are ways to restore and preserve its natural radiance, to nourish its youthfulness.
La Maison de l'Argan has acquired a long and precious know-how by developing the first Specialist ranges with Argan oil. An active ingredient which, beyond the fashions, is one of the most powerful instruments to help the skin to find its balance. 
_____
Acne
pimples, blackheads and whiteheads that can appear on the face, chest, back and shoulders.
_____
Wrinkles
These time lines can sometimes grow uncontrollably due to age, sun damage or smoking.
_____
Discoloration
Uneven skin tone that can be caused by sun damage, acne or other skin problems.
_____
Dryness
A lack of moisture in the skin that can lead to flaking, itching and cracking.
_____
Sun damage
Damage or injury caused to the skin by exposure to ultraviolet rays.
_____
Texture
the feeling of a skin that can be rough, smooth or somewhere in between.
What we want.
Cosmetic care whose heart lies in the quality of its formula. Care that is both responsible and passionate. Care that is effective and natural. Ethical care that respects everyone, from the raw material to our face.
Care products resulting from a human adventure, tools for improving our world. Pioneers & Made in France.
Why
"La Maison de l'Argan" ?
When it comes to cosmetics, we all have unsatisfied expectations, simple needs to which it seems difficult to find a real answer. Dryness, discomfort, skin that is both oily and dehydrated, imperfections, a pale complexion, these problems seem insoluble. La Maison de l'Argan has pushed the limits of Argan to produce quick results by recovering the natural qualities of your skin. 
A new line of ethical skincare products has harnessed the powers of Moroccan argan oil - and it will do as much for your soul as it will for your skin.
Bethan Cole.
THE SUNDAY TIMES
The House of Argan - ar457 - Katima'A
Naturally concentrated care with significant effects, respectful of your skin, of you and of us.
The highest concentrations of Argan Oil on the market enriched with powerful complementary natural active ingredients.
The permanent research of the optimal effectiveness resting on a Grand Cru of Argan imagined and realized in our historical cooperative since twenty years.
Alongside personalities such as Professor Zoubida Charrouf, La Maison de l'Argan is committed to the preservation of a fragile and complex ecosystem. It has invested directly in the preservation of the Argan grove through the cosmetic valorization of Argan oil, by placing the Berber cooperatives at the heart of this reconquest, by providing technical means to enhance the quality of the oil and by acting directly with the authorities to ensure the independence of women's associations*.
*The contributions of the Maison de l'Argan have always been made without consideration, including the request for any exclusivity of supply.
Good products and good habits
.
The results are not only based on the effectiveness of our formulas. Taking care of your skin with simple gestures remains the best tool for youth
on a daily basis.
My skin and me.

What problem do I need to solve to perfect my skin tone and texture?
There are many factors to consider when it comes to skin care, such as skin type, sensitivity and tolerance. There are six main skin types: oily, dry, normal, combination, sensitive and acne-prone. Each type has its own needs. It's also important to understand your skin's hydration needs, which are independent of its type. Oily skin may well be chronically dehydrated, and low-oil products are often recommended, but this is not always appropriate. In the case of Argan oil, its unique and balancing properties make it an ally for both dry and oily skin.
Also remember that what happens outside is often the product of a multitude of factors such as sun exposure. Take special care with your diet and incorporate exercise.
What to do,
when, how?

It's all about going back to simple gestures, and starting by protecting, preserving before recreating. Whether it's washing your face without damaging it, removing your makeup without constraint, or applying a cream to skin that has been cleansed of impurities, it doesn't take much to change everything. 
We all know that taking care of our skin is essential to looking and feeling our best. But sometimes it's hard to find the time to dedicate to our beauty routine. That's why it's so important to find a thorough cleansing routine that not only removes all the makeup and impurities from our skin, but also helps preserve the skin's hydrolipidic layer. A good cleansing routine should include a good facial scrub, a scrubbing solution and a "tolerant" moisturizer. But a cleanser with argan oil is the best way to preserve the hydrolipidic layer. Argan oil is derived from the fruit of the argan tree. It has been used for centuries to preserve the skin's hydrolipidic layer. The oil is rich in antioxidants, which help protect the skin from damage caused by free radicals. Argan oil is also a good moisturizer. It keeps the skin moisturized and soft. This is vital because dry skin will condition the appearance of wrinkles and age spots.
If you want to take your beauty routine to the next level, be sure to include an argan oil cleanser in your regimen. Not only will it cleanse your skin, but it will also help preserve it.
The Results.

The effects that we will show will always be the result of a recovered balance and the well-being of your skin. Free it, give it autonomy, protect it without suffocating it, stimulate it without enslaving it.
Yes, your youth is first and foremost within you. 
The beauty of your skin, and its ability to maintain its qualities must above all be based on its qualities. La Maison de l'Argan develops formulas in harmony with Argan, that is to say capable of increasing the skin's resistance to external aggressions by supporting the hydrolipidic barrier. This barrier helps maintain the natural moisture balance of the skin and prevents irritants and allergens from penetrating the skin.
We also use ingredients inspired by "hormesis". These ingredients help stimulate the skin's natural repair mechanisms and make it more resistant to stress factors.
Developing the autonomy of our skin means making it better able to protect itself against aggressors and less likely to be sensitized or damaged.

What we owe you.
Effective and safe day after day, our products also contain a bit of our heart and contribute to the world we want to live in.

Balance.

Restore, support and strengthen the balance of our skin, with products that do not create our beauty but reveal and preserve it.
Serenity.

We need confidence, proven natural formulas, designed with passion, without concessions.
made in France

Ease.

beauty comes from within, we want products that are companions of your daily life, to be lived day after day.

The Meaning.

we want products designed with tenderness, conviction, with enough folly to always do better. Formulas that flatter our senses as much as they make sense.
Trust.

The cosmetic formulas of the Maison de l'Argan are designed, formulated and manufactured in France for 20 years with as much fervor as rigor.

Our cosmetics contain 90% natural ingredients and enough innovations to brave the future. La Maison de l'Argan is the champion of high standards and generosity, the mortal enemy of convention and prejudice.
Join the journey.